United Kurls is back! with the 'United Kurls Lounge', a bi-monthly shopping experience that will highlight home grown UK small businesses as well as provide informative sessions on hair care & products.
LOUNGE: come and hang out with the members of The United Kurls Collective and other exciting fashion, jewellery and skincare brands.
LEARN: We have 3 exciting sessions designed to boost your knowledge of hair, the industry and give you something to think about.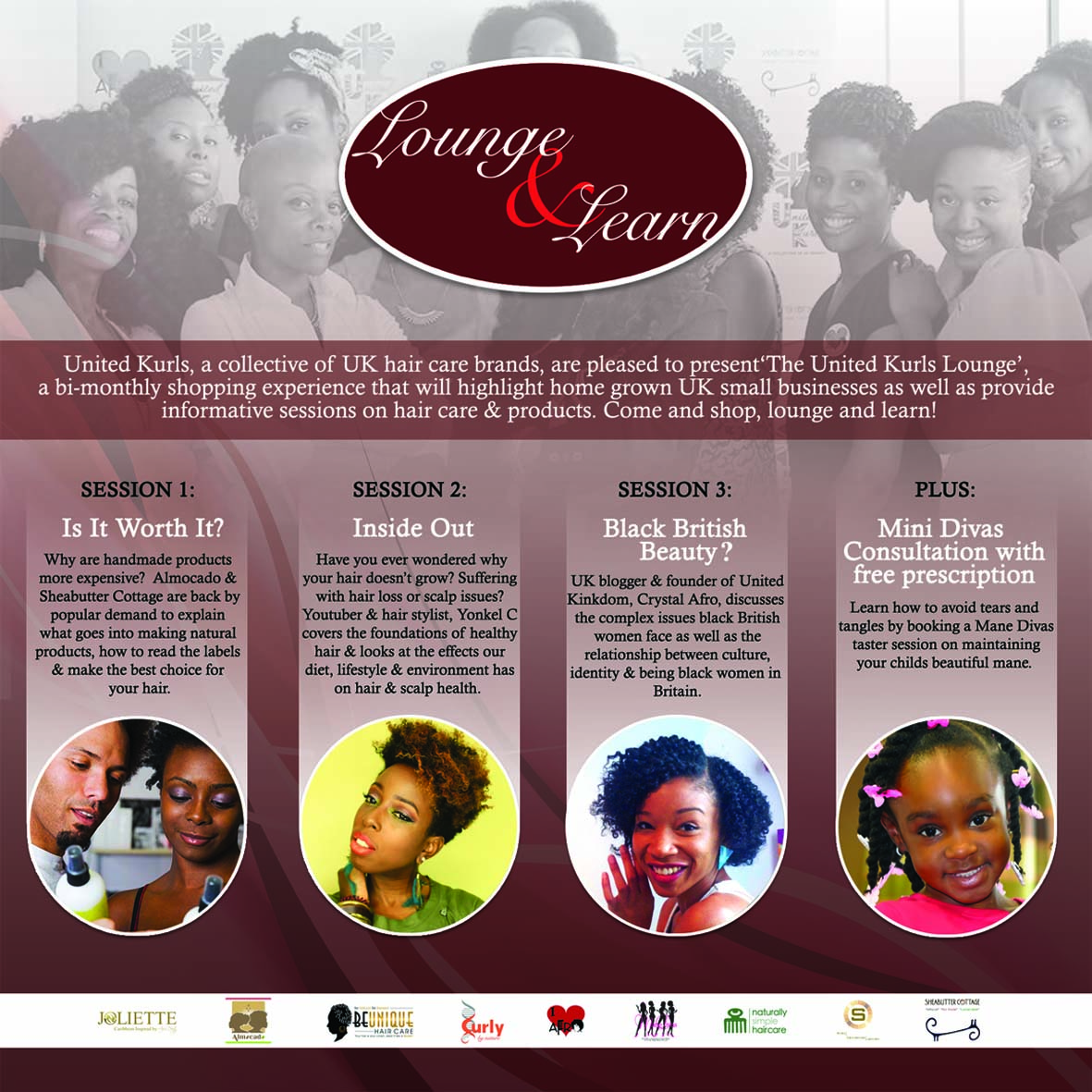 Lounge and Learn Session 1: 'Is it worth it?' - 12:00
Why are handmade products more expensive? Almocado & Sheabutter Cottage explain what goes into making natural products, how to read the labels & make the best choice for your hair.
Lounge and Learn Session 2: Inside Out - 13:30
Have you ever wondered why your hair doesn't grow? Do you suffer with hair loss or scalp issues? Hair stylist and YouTuber Yonkel C covers the foundations of healthy hair and looks at the effects our diet, lifestyle and environment has on hair and scalp health.
Lounge and Learn Session 3: Black British Beauty? - 15:00
UK blogger and founder of The United Kinkdom Crystal Afro discusses the relationship bewtwen culture, identity and black women in Britain
Mini Divas consultations with FREE Prescription
Learn how to avoid tears and tangles by booking a taster session on maintaining your childs beautiful Mane. Afro-Caribbean or of a mixed heritage, this service is for all hair textures.
If you are struggling with moisture retention, damage from swimming or breakage from protective styles the Mane Divas team can offer advice and suggestions on setting your child on the path to healthy hair just like mummy!
Attendees will be required to complete an online assessment prior to your appointment which will give the team an insight to your daughter's hairstory to date. On the day you will have a short but in-depth discussion with owner Trina offering tips on styling and maintaining your daughter's hair.
At the end of your appointment you will receive a Personalised Healthy Haircare Prescription which will include effective tips on how to best achieve your daughters haircare goals accompanied with a suggestion of recommended hairstyles PLUS all bookings will receive an exclusive 10% discount off all product purchases on the day.
Spaces are limited so secure your space now.
Please remember to bring your daughter along; Kids are welcome!
Entrance to the shopping Lounge is free but registration is required
Learning Sessions and Mini Divas consultations are £5 each
Come and shop, lounge and learn!
CLOSEST TUBE & MAIN LINE STATON: LONDON BRIDGE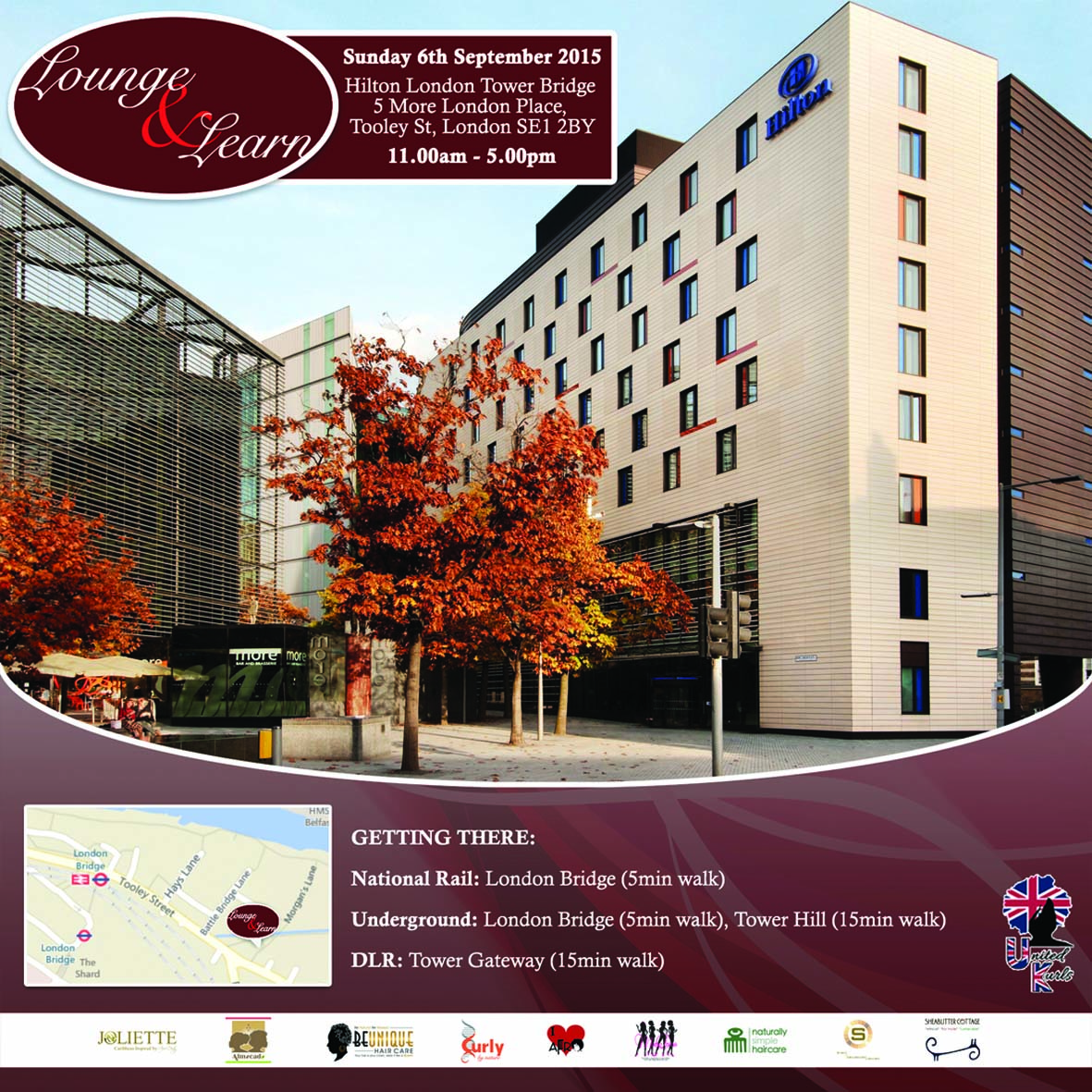 This is a free event but
registration
is needed
REGISTER HERE TODAY!
Embrace Your Inner AfroDeity
Leilu